Aloha i ka Hawaii…
We're here! Thirthy-two trained cycling legs, boarded in Amsterdam to bridge 11,753 kilometers (7300 miles), have arrived on Hawaiian soil.
They are the legs of the sixteen Dutch guys who will have an unforgettable cyclingdream. Which starts with a traditionally flower wreath around their neck.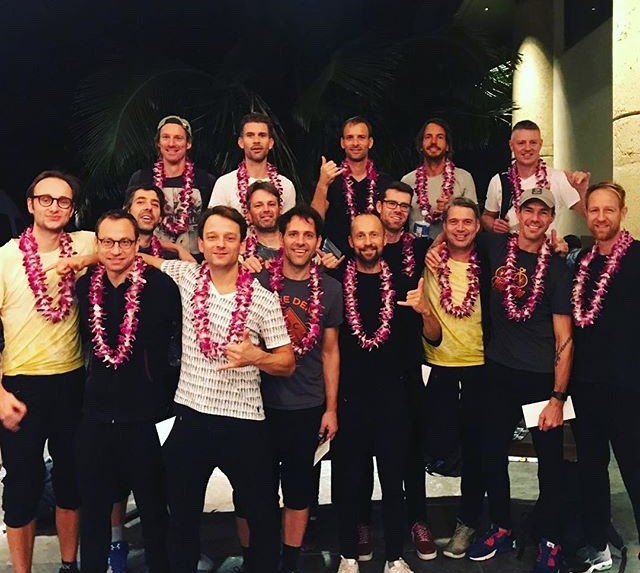 Ok, so we arrived in a idyllic environment, but unfortunately our trained legs do not beleive in fairytails. They stagger because of the big time difference and the 22 hour flight.
But we are here to conquer the most toughest climb in the world, so there is no time to complain. We said yes to this challenge, so we're ready for this vulcano of 4.192 height!
Or not yet? Indeed, the Mauna Kea comes later this week. Hawaii is so much more. Hail-white beaches? No, we're talking about Hawaii as a cycling Walhalla. The highest climb, the longest climb, the steepest road, you name it, Hawaii has it!
We heard about the Waipi'o Valley Road; the steepest road in America. Lance Armstrong climbed it in 2011. It's the steepest road of its length in the world, rising 800 feet (250 meters) from the valley to the plateau above in just one kilometer. The avarage grade is 25% and the peak grade reaches 40%.
And when Lance says:
"it is the steepest climb I have ever seen on a bike";
"it is a hell of a craggy road",
then it fits seamlessly into our extreme cycling challenge Alohahell!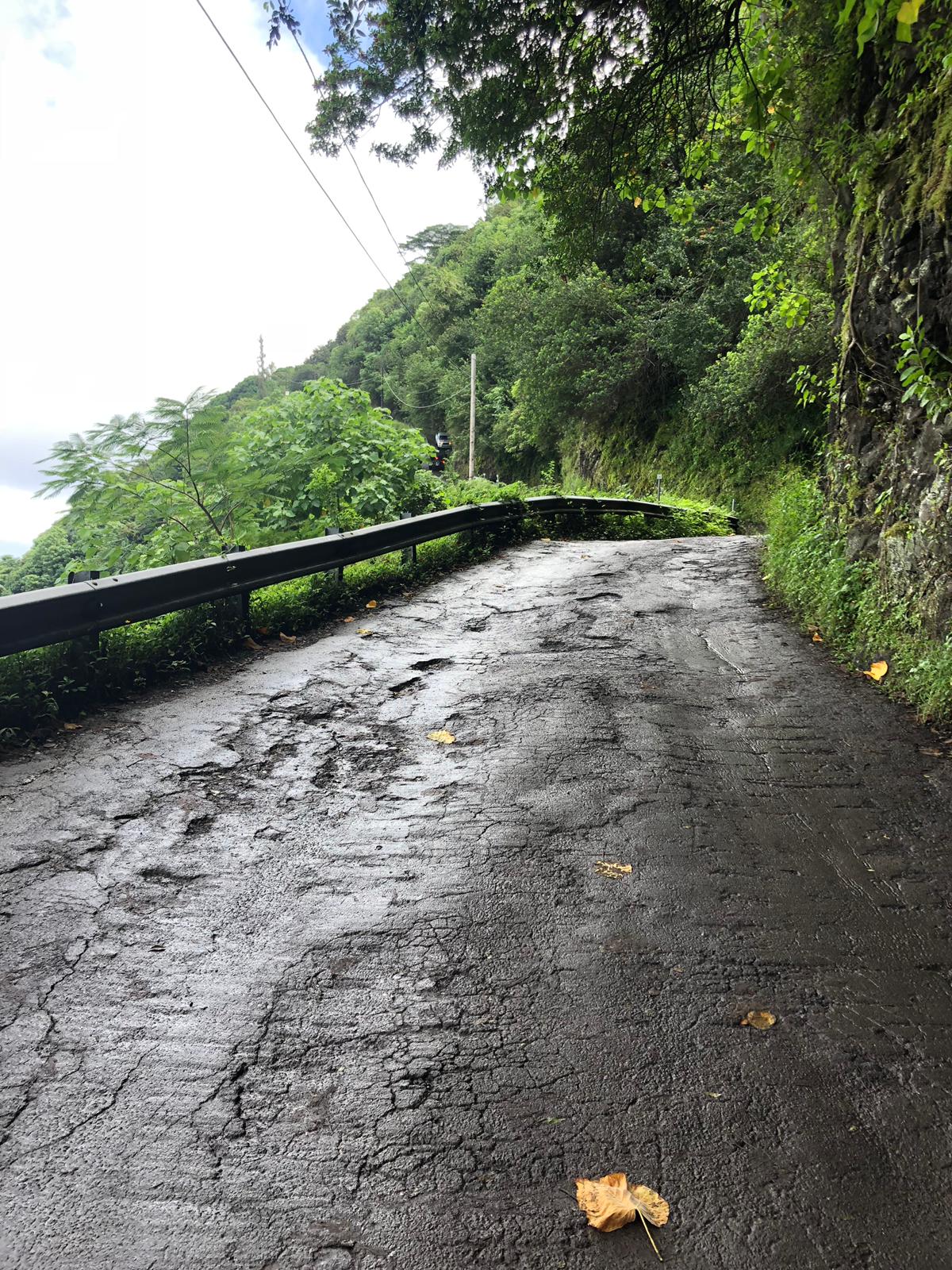 When Lance Armstrong climbed in 2011 the road was already in a bad condition. Since then there has been barely maintenance, so you can imagine that the bad conditions turned into terrible conditions. Oh, and we forgot to mention it is only allowed to 4-wheel drive vehicles. And bicycles of course.
So, there we are, thirty-two nodding knees at the foot of the steepest road in the world. Ok guys, just do it!
We are gasping for breath because of the humidity. The road is very wet, so we are slipping away while avoiding big holes. After fifty meters the lactate is up to the ears. A pounding heart and a throbbing head.
Rear wheels slip away again, and the road keeps on rising. Our pedals hardly come back around and our pace drops to a minimum.
Some of us are falling. But try to get up again, falling again, there is no other option than to walk a few meters..
Suddenly an appearence… It looks like a hallucination, but it turns out to be real! Wild horses are bobbing step by step, not disprupted by these idiotic cycling fanatics at all! And then the view; breathtaking, overwhelmingly spectacular.
Eleven of us reached the top.
And you know what they say: what goes up…
must go down!
As if you throw yourself from an abyss. With squeaking brakes, eyes closed and pinched buttocks, this trip ended in the valley.
This was really one to add on our own cycling history.. We will remember Waipi'o as a warm welcome on Hawaii! And now… as a real patron we're looking forward to the next epic climb!