OHANA!
Ohana means family and stands for our cycling group. 16 cycling friends who will be the first group to ascent this monstrous mountain together as cycling team Le Patron.
As in every family we consist of different personalities and we are very diverse in terms of cycling level.
From a guy that just started with cycling to a former Olympic track racer. We have skinny climbers, time trial kings, sprinters, downhill racers and real rouleurs.
We're not pro's. Far from. We all have a day job, kids and way to less time to cycle. But we're all super crazy about cycling and we want to beat each others ass when we're on the bike. Sounds familiar? :-).
Check out the riders below and see with which rider you can relate to the most.
OUR LAND IS FLAT
We don't live at Hawaii. We come from The Netherlands that lies below see level. Our country consists of a lot of water and is as flat as a pancake.
We are famous when it comes to turning water into land by mills. We are therefore dependent on the straight flat roads that are constructed in these dry-pumped polders. Not really ideal to train our climbing capacities. But great for tulips. Too bad that eating tulip bulbs doesn't provide an aerobic edge…
To compensate for the lack of mountains, we follow a special training program. In short: we try to cycle as much as we can, lose a lot of weight, mimic the mountains on our indoor trainers and listen to the wise words of our coach Levi.
And we do several tests to track our progress. We don't know in advance what the outcome will be, but it will be a great adventure where we will hopefully excel at a great height as a collective.
Below you'll find all the riders. The weight and watts (20 minute FTP) are from our first test in November 2017. Interested in our improvement while we train? Check the Stats page with all the details. Want to know more about what kind of bicycle someone rides, his favorite cyclist, etc, click on read more!
Without further ado, here are the 16 dare devil cyclists that will ride the Hell of the North Pacific Ocean:
PIM aka CANNONBALL
AGE 43 | 100KG | 300W
Pim rides the most kilometers of the team. He loves to go downhill fast touching cars on the way down. He's ready for the ride to the Mauna Kea.
RODERICK aka RO/BUS DRIVER 
AGE 41 | 81KG | 275W
Roderick is not the best climber of the bunch but he always reaches the top in time and manages to come home. That's why he is the leader of the grupetto.
GISO aka GROTE DIJK 
AGE 43 | 88KG | 280W
Giso likes to think and look around while he is riding. He could rip a group of cyclists to pieces if he wanted to but he prefers just to simply enjoy the ride and the surroundings.
ROGIER aka RUF/FUR 
AGE 41 | 68KG | 275W
Rogier is the Pantani of the group. Skinny, bold and a big smile when real mountains are in sight. The steeper and longer they are, the better!
CONDOR aka CONDOR
AGE 44 | 75KG | 219W
Condor says he begins performing at great heights. We will see in November! Didn't cycle for a long time but this challenge woke him up from his cycling winter sleep.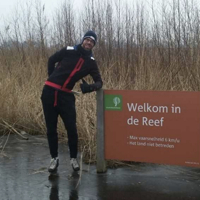 FRANK aka THE ROOKIE 
AGE 42 | 78KG | 220W
Frank just discovered the beauty of cycling. And now he has to climb the Mauna Kea in his second year! He has will power and humor so that's a good start.
JEROEN aka KALLIE 
AGE 44 | 79KG | 265W
Jeroen is invisible since he's not on Strava. You think he's not 100% ready but sneakily he always manages to prepare himself for big challenges and surprise on the upside!
ERWIN aka GREEN FROG/VAAN 
AGE 41 | 90KG | 255W
Erwin is as tough as Sly Stallone in his best Rambo movies. He doesn't train that much but no matter how difficult the challenge he always reaches the finish.
MURK aka VLERK
AGE 43 | 85KG | 250W
Murk has a super strong mental will power on the bike. Throw some vegetable juices in the mix and you got a combo that brings him on every mountain top.
JOEP aka JAPIE
AGE 44 | 75KG | 280W
Joep has the most impressive calf muscles and o-legs of the bunch. He loves bike gear and uses his gear knowledge and, ok, his strength to win the yearly time trial.
ERIK aka CAPUCCINO/KLEINE DIJK
AGE 41| 77KG | 290W
Erik is really dedicated, he trains a lot. And after every training he starts to analyse. He knows all segments on Strava and knows exactly who owns a KOM. Under the guise of knowledge is power, he has taken a good lead over the rest. Will it be enough to be the first on the Mauna Kea?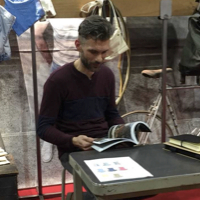 MELLE aka ELLEM 
AGE 42 | 71KG | 284W
Melle is breathing cycling. He loves to ride, but he's absolutely in love with bikegear. He is optimally prepared for every ride, paints the bolts in the color of his frame and ensures his tire pressure is optimal. He's the personification of style in the peloton.
GREG aka  BEVER
AGE 42 | 85KG | 300W
The man with the highest heart rate and the ability to push through and carry on. According to him, cycling is only fun when the rides are longer than three hours. Then he's at the Mauna Kea at the right adress.
THIJS aka MONSIEUR 300 
AGE 34| 81KG | 278W
All-rounder when it comes to sports. Has build a solid foundation with rowing, basketball, inline skating and cross-county skiing. Participated in the longest cross-country competition in the world in Sweden. That experience will certainly come in handy on the highest climb in the world.
NIDI aka THE RED FORCES 
AGE 44| 86KG | 270W
Red forces allways will survive. He's very talented, but does he know? His mind is often in a different zone than his body on the bike. If he's able to bring it together, his competitors will be begging for mercy.
LEVI aka MASTER COACH 
AGE 32 | 80KG | 377W
After 3 Olympic participations at the team pursuit in Athens, Beijing and London, he continued his career as a trainer. In this role, he joined our group. There was a click by sharing the same physical experience. He became one of us by creating stories and memories on the bike.